MSBA Meetings are Free and the Public is Welcome
The MSBA holds two types of meetings, board meetings for elected officers which members are welcome to attend and contribute comments, and general membership meetings featuring presentations by leading beekeepers, scientists, educators, and leaders in the field.
We hold general meetings on Saturdays in February, June, and November of each year. MSBA meetings last a full day, include nationally-known and local speakers, and generally start with refreshments at 8:30 AM and last until 4 PM. Board meetings occur one month in advance of general meetings, and are scheduled for two hours.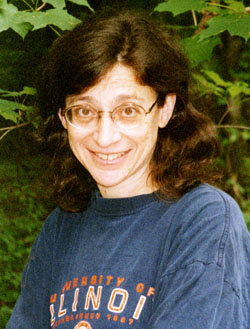 Dr. May R. Berenbaum is Professor and Department Head of the UIUC Department of Entomology, and an international leader in the field of entomology and apiculture. Berenbaum is interested in the chemical interactions between herbivorous insects and their hostplants, and the implications of such interactions on the organization of natural communities and the evolution of species. In addition to her research, she is devoted to teaching and to fostering scientific literacy.
Dr. Berenbaum serves as Vice President of the Entomology Society of America and is the author of many books, including Buzzwords: A Scientist Muses on Sex, Bugs, and Rock 'n' Roll; Bugs in the System: Insects and Their Impact on Human Affairs; and The Earwig's Tail: A Modern Bestiary of Multi-legged Legends.
We are lucky to welcome a scientist who represents such a dynamic bridge between the world of cutting edge- and citizen-science, as well. She is the founder of BeeSpotter, a partnership between citizen-scientists and the professional science community designed to educate the public about pollinators by engaging them in a data collection effort of importance to the nation. 
She is also the founder of the Insect Fear Film Festival, which has been held annually at the U of I since 1984, and even inspired a reincarnation of herself as the character Bambi Berenbaum in "The X-Files."
Date: June 14, 2014, University of Maryland/College Park [Agenda]
Past Meetings: