MSBA Meetings are Free and the Public is Welcome
The MSBA holds two types of meetings, board meetings for elected officers which members are welcome to attend and contribute comments, and general membership meetings featuring presentations by leading beekeepers, scientists, educators, and leaders in the field.
We hold general meetings on Saturdays in February, June, and November of each year. MSBA meetings last a full day, include nationally-known and local speakers, and generally start with refreshments at 8:30 AM and last until 4 PM. Board meetings occur one month in advance of general meetings, and are scheduled for two hours.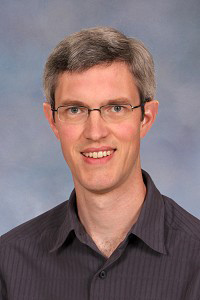 On February 14, 2015, at the Howard County Fairgrounds, MSBA welcomes Dr. Reed Johnson as keynote of our Winter meeting, which will also include presentations on topics from new beekeeper education and the honey regions of Maryland. Dr. Johnson is Assistant Professor, Department of Entomology, The Ohio State University-Ohio Agricultural Research and Development Center in Wooster.
He works in a setting familiar to Maryland beekeepers through the work of Dr. James Tew, with research forcusing on the interactions between pesticides and pollinators. Dr. Johnson has more than 20 publications, and is frequently interviewed in the press (including the Washington Post) on honey bee health.
His team at OSU just made the news with new research into the DNA of pollen sources as a way of understanding colony needs: understanding honey bees' pollen preferences can provide insights to what a colony needs and help improve the quality of foraging habitats.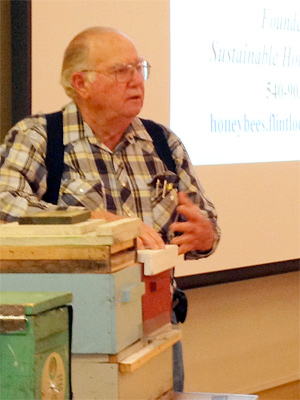 The program will also feature a presentation from Billy Davis (video), founder of The Sustainable Honeybee Program (www.sustainablebees.org) and one of the creators of the Northern Virginia Teaching Consortium, a shared curriculum now training hundreds of new beekeepers a year across Virginia, West Virginia, and Washington DC. Billy has previously presented to MSBA on queen rearing.
MSBA has also invited Dr. Mike Stebbins of the White House Office of Science and Technology Policy to discuss the impact of the June 2014 Presidential Memorandum on Pollinator Health on beekeeping in our region. Many exciting prpposals are on hand, including opening up Federally managed land and facilities to bee forage and bee keeping: we hope Dr. Stebbins will be able to brief us on the latest developments.
Fred and Daniel Smith will present the latest "Honey Regions of Maryland" talk, concentrating on the Cumberland Valley Region.
And for the first time, Mann Lake will be a meeting vendor.
Past Meetings (clicking on link will automatically download files):