MSBA Meetings are Free and the Public is Welcome
The MSBA holds two types of meetings, board meetings for elected officers which members are welcome to attend and contribute comments, and general membership meetings featuring presentations by leading beekeepers, scientists, educators, and leaders in the field.
We hold general meetings on Saturdays in February, June, and November of each year. MSBA meetings last a full day, include nationally-known and local speakers, and generally start with refreshments at 8:30 AM and last until 4 PM. Board meetings occur one month in advance of general meetings, and are scheduled for two hours.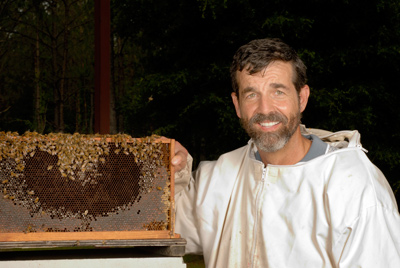 Jerry Hayes is the Commercial Director of BeeLogics, a bee health company focusing on RNAi-based products founded in 2007 and acquired by Monsanto in 2011. Jerry has been involved with bees, beekeeping, and honeybee research for over 30 years, studying with Dr. Jim Tew at Ohio State, then working at the USDA/ARS Bee Breeding and Stock Lab, then Dadant. From 2004-2012, Jerry was the Chief of the Apiary Inspection Section of the Florida Department of Agriculture. Florida has approximately 300,000 honey bee colonies and more than 2500 registered beekeepers, ranging from backyard enthusiasts to commercial migratory beekeepers.
Now with BeeLogics, Jerry says, "I now have the opportunity to be at Monsanto and work with a technology that uses a normal natural process called RNA to see if it can be adapted to control honey bee parasites and pathogens safely, sanely and efficaciously. My personal goal is to be able to be a part of a team that uses this new technology to bring non-chemical Varroa control and the control of the Varroa / virus complex to a suffering and challenged industry. Honey bees are the foundation of pollinator-dependent agriculture and a healthy environment."
Past Meetings: