MSBA Meetings are Free and the Public is Welcome
The MSBA holds two types of meetings, board meetings for elected officers which members are welcome to attend and contribute comments, and general membership meetings featuring presentations by leading beekeepers, scientists, educators, and leaders in the field.
We hold general meetings on Saturdays in February, June, and November of each year. MSBA meetings last a full day, include nationally-known and local speakers, and generally start with refreshments at 8:30 AM and last until 4 PM. Board meetings occur one month in advance of general meetings, and are scheduled for two hours.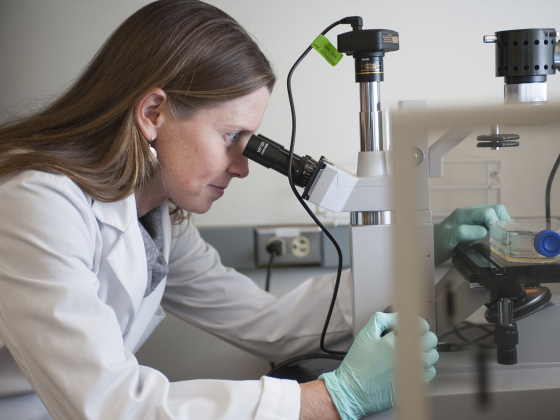 On November 14, 2015, at the Maryland Department of Agriculture, 50 Harry S Truman Parkway, Annapolis, Maryland, MSBA welcomes Dr. Michelle Flenniken as keynote of our Fall meeting. Michelle Flenniken is an Assistant Professor in the Plant Sciences Deparment, as well as an Institute on Ecosystems Affiliate, at Montana State University. She is a previous recipient of the Haagen-Daz Postdoctorate Fellowship at UC Davis.
Dr. Flenniken is a virologist, currently investigating the role of viruses and other pathogens on recent honey bee colony losses, and antiviral responses in insect and plant hosts. Michelle has over 10 years of experience in virology, during which time she has utilized virus capsids as anticancer delivery agents, investigated mammalian antiviral responses, and discovered a new virus family that infects honey bees.
Michelle enjoys talking about important scientific topics with learners of all ages; she teaches Genetics and Virology at MSU, and a molecular biology course for 5th-7th graders called "Honey Bee Investigators (H.B.I.)" each summer; she gives numerous lectures to beekeepers, and the general public each year.
This Fall's meeting will also include MSBA's Annual Honey Show, the last competition of the the season forMaryland Beekeepers. Please hav e a look at the categories for entries and the rules here!
Past Meetings (clicking on link will automatically download files):